Most of the times, when your read About us section on corporate websites, you see words or phrases as: complex, highly qualified team, the best, high level of professionalism and many other qualities that should be obvious.
We say: "We are different."
We never say "Our product is the best, our goods are the cheapest and of the highest quality. I think we all have got used to hearing things like these despite the fact that it has become a boring stereotype when it comes to the customer acquisition. Our common argument for choosing us is the work we do and we like to showcase and that we are open to any discussion with our customers. Simply put, there is nothing impossible for us. We always try to find a solution that will make our customers happy. Our most valued asset is YOU – satisfied customer that is coming back and becomes our friend.
In order for this section to make sense, it is necessary to briefly present our company and its history. This website belongs to UNITESTA, spol. s r.o., established in 1998 by Mr Jan Starosta. The core activity of UNITESTA, spol. s r.o. was the dealership of the VAN HOOL industrial vehicles, but since 2008 Ford Mustang tuning became the main focus of the company.
In the course of several previous years we have been able to acquire significant recognition in the field of import of these amazing cars and its alterations just according to the personal requirements of our customers and fans. We are able to offer real specialties thanks to our experience from the racing circuits. We are grateful for your interest in reading this page and we thank you for your support. We would not make it without YOU!
Your Unitesta spol. s r.o. Team.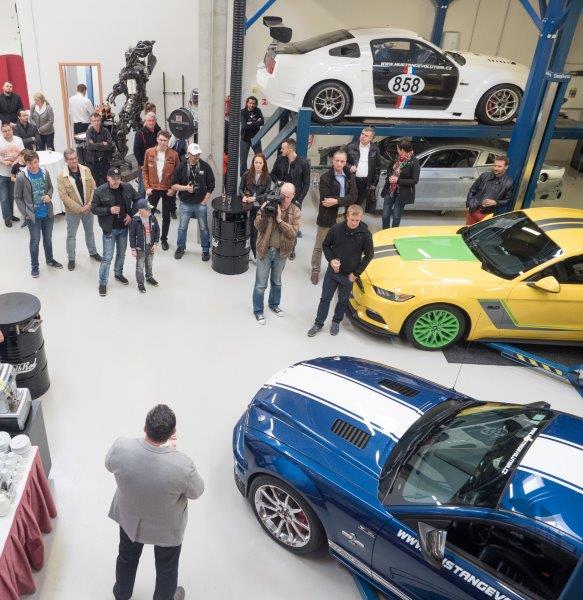 NEW: We are TUV certified!